Danish-German and German-Danish translation services
Official language of one of the richest countries in the world: Danish
The Danish language can sound peculiar to our ears and is significantly more difficult to understand for a German than, say, Swedish or Norwegian. This is mainly due to its pronunciation. Germans tend to joke that Danish has to sound as though the speaker is holding a hot potato in their mouth. Even though Denmark is a small country, many of whose citizens have extensive multilingual skills, the Danish language is far from insignificant. With around 5.3 million speakers, it is an official language of Denmark, Greenland and the Faroes, both of which belong to Denmark, and a recognised minority language in Germany. Denmark has one of the highest gross per capita incomes in the world, and is considered one of the countries with the highest standard of living globally. Alongside low government debt, Denmark has one of the lowest rates of unemployment in the EU.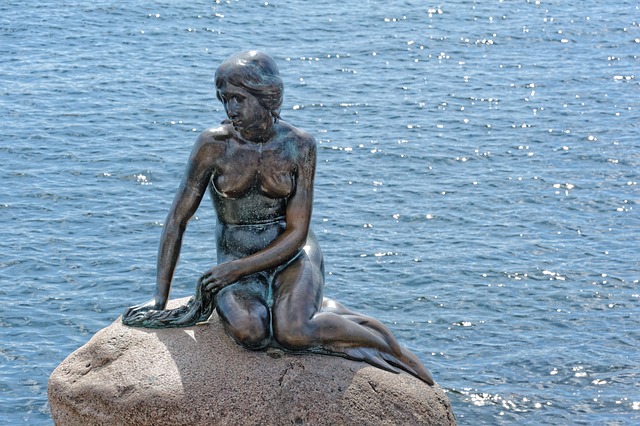 Part of the North Germanic family of languages
Along with Swedish, Norwegian, Faroese and Icelandic, Danish belongs to the family of North Germanic languages. Danish, Swedish and the two varieties of Norwegian are so closely related that speakers of any of these languages can communicate with relative ease. Even though Danish vocabulary borrows heavily from Dutch, Danish as a language is very different from the West Germanic languages such as Standard High German. As a translation service provider from Hamburg, we have strong traditional links with Denmark and the Danish language: The quarter of Altona, which became part of the city of Hamburg only in 1937, was issued a town charter by a Danish king and was subject to Danish rule for 200 years, a circumstance which has had a lasting influence on the city. We work with a large number of mother-tongue Danish translators who are familiar with the local markets.
Professional Danish translation services
Good Danish translators are hard to come by. 24translate works with the best translators for translations from German into Danish and Danish into German. We also offer the following language combinations:
Danish - English
English - Danish
Danish - Italian
Italian - Danish
Danish - Spanish
Spanish - Danish
Danish - French
French - Danish
Translation offer
Have you seen all you need and would like to use our Danish translation services directly online? Nothing could be easier: request your individual translation quote with just a few clicks.
Request translation quote
OTHER SERVICES & ADDITIONAL INFORMATION
Find out more here about other subjects and services in translation.
If you have further questions,
call us at +41 71 226 46 56 or use our free return call service*:
...or send us your message*:
* We use your data only for contacting you. The data is encrypted and transmitted to our servers.