Our customer portals: tried-and-tested, user-friendly, reliable.
Our individual customer portals
With 24|portal, 24translate offers its customers a simple and convenient way to access all 24translate services from one central portal. Translation orders can be placed and monitored 24 hours a day. Authorised employees can upload new documents and configure the required parameters of a translation, such as language combination, subject area, quality level, delivery mode and more. Translation costs are automatically calculated for each order and quoted to the customer before the order is finally placed.
More efficiency and convenience
A number of other portal features ensure further efficiency gains: for example, all translation projects can be saved as reusable templates, so specific preferences do not need to be entered every time you place an order. Depending on the data classification selected by the customer, the portals also automatically trigger the security level applicable to the respective workflows. In the spirit of transparency, the portals give customers permanent access to their individual translation storage (24|tcm) and their company-specific glossaries managed by 24translate (24|term).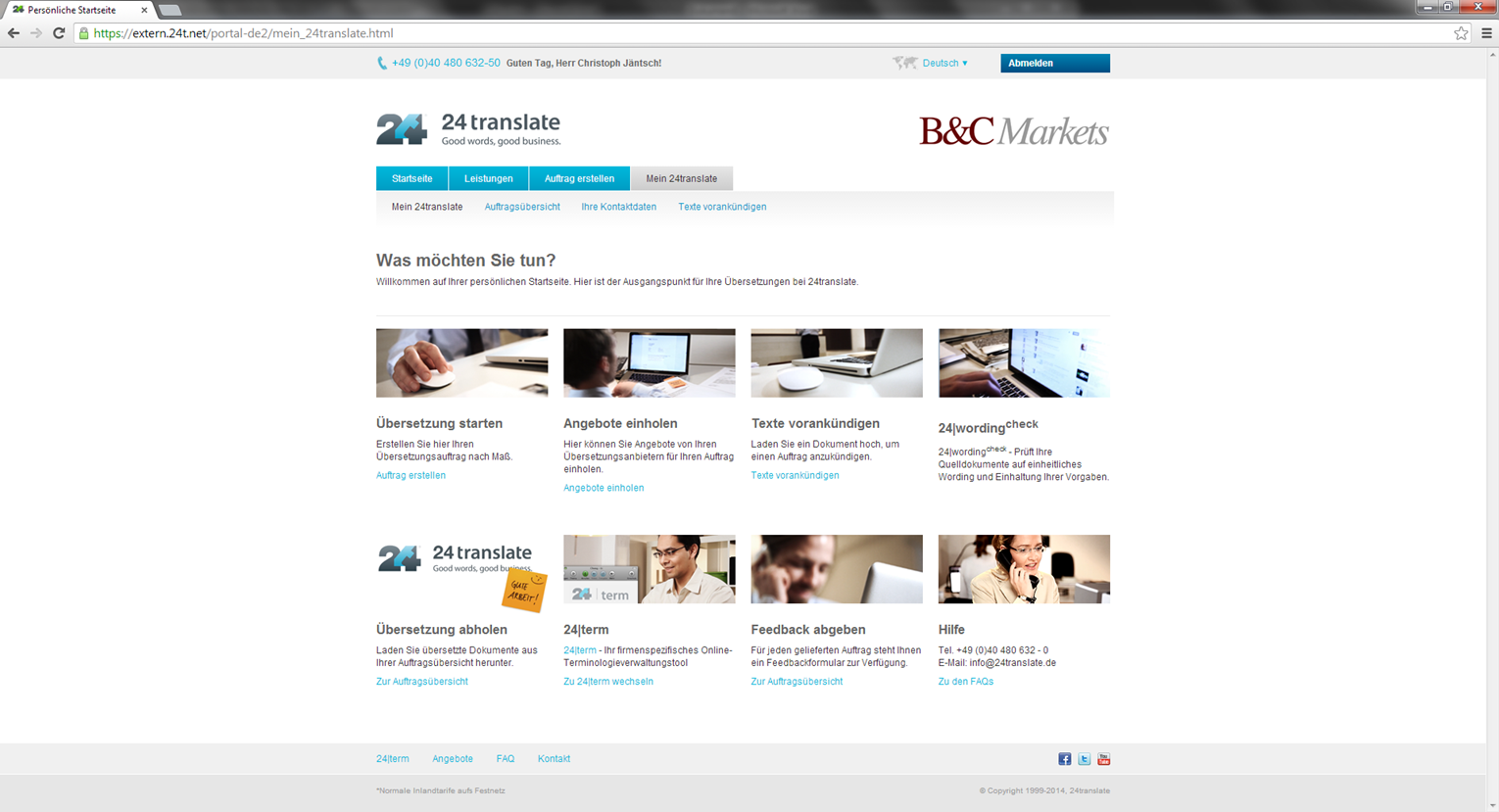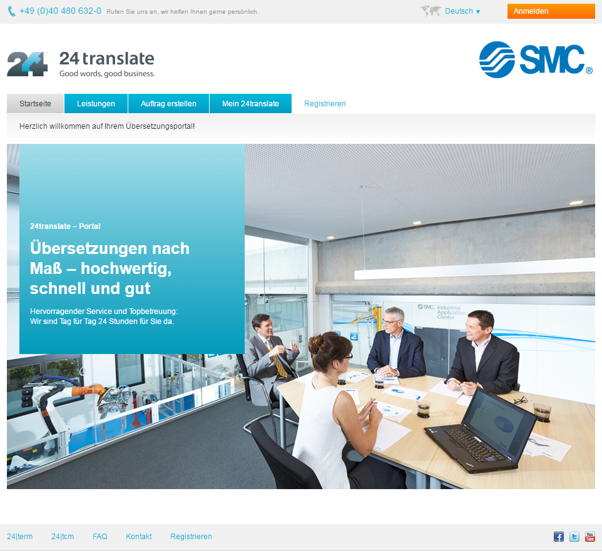 Your customer portal can be customised to your individual requirements
This can include tailoring to fit in with company-specific environments: portals can be visually adapted to the company CI, and processes such as ordering and invoicing can be designed to match the individual specifications of our customers.
More of our own translation tools
If you have further questions,
call us at +41 71 226 46 56 or use our free return call service*:
...or send us your message*:
* We use your data only for contacting you. The data is encrypted and transmitted to our servers.