24translate office: St. Gallen, Switzerland
Multilingual Switzerland
The Swiss Federation is a particularity within Europe in many respects. One of them is its multilingual nature: Switzerland has a total of four official national languages, German, French, Italian and Rhaeto-Romanic. The first three of these languages are of international significance. German and French are spoken across the globe; Italian has 65 million native speakers across the world. For the sake of comparison, there are another four countries in Europe (Austria, Italy, Spain and the United Kingdom) with four or more official languages, but in all of them these languages are regional and minority languages. Switzerland also plays a unique role in the global financial markets in the achievement and assurance of the highest quality standards. We see "Swissness" as a compliment, and a commitment to applying and continuously improving these standards to translation services and the associated workflows.
St. Gallen: the strongest 24translate location
Multilingualism is a fact of daily life in Switzerland. It seemed the perfect place for our translation services. In 2002, we opened our main Swiss office in St. Gallen, in German-speaking Switzerland. The opening of our office in Lugano, in Italian-speaking Switzerland, followed in 2007. Today, our Swiss company has grown to nearly 40 staff. Over 16 companies in the insurance and banking sector are regular customers.
Sublanguages in Switzerland
The purchasing power of the Swiss population is considerable, being one of the richest countries in the world. We provide a specialist service to our Swiss customers that includes translations from and into the language varieties spoken in German- and French-speaking Switzerland. These translations are done by Swiss mother-tongue specialist translators. This ensures that the texts address their Swiss target groups on their terms – a crucial factor particularly in marketing.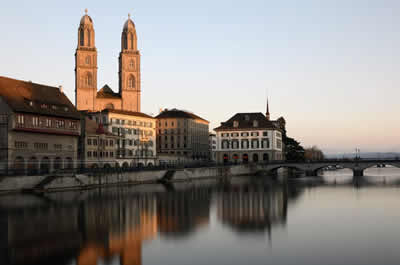 A selection of our services
24translate's services include:
If you have further questions,
call us at +41 71 226 46 56 or use our free return call service*:
...or send us your message*:
* We use your data only for contacting you. The data is encrypted and transmitted to our servers.