Terminology management by way of innovative terminology databases
What is terminology management?
Digital glossaries work in a similar way to translation memory systems but are managed through a terminology management system. This system stores all company-specific, internal terms and definitions and their respective translation. It is another tool to ensure that translations are consistent and match each other. However, this database also guarantees that the translated texts are unambiguous and provide a rigorous impact – a particularly important aspect of marketing and PR translations. Translation memory systems and glossaries are normally closely interrelated, so that synergies can be used and translation quality maximised. For this reason, 24translate together with 24technology has, alongside 24|tcm, also developed its own terminology management system: 24|term.
24|term in action
Every 24translate customer is provided with its own glossary. This is created prior to the first order, continuously managed, and added to in the course of the collaboration with the customer. All translators assigned to a particular company are given access to the company's glossaries in order to ensure that each translation takes account of the latest version of the glossary. Our customers of course have access to their own individual glossaries and can export them if required.
The benefits of a terminology management system
Uniform use of specialist terminology across translations ensures higher quality of translations
Centralisation of terminology/company expertise in one (virtual) location.
Fast introduction to company terminology for new translators.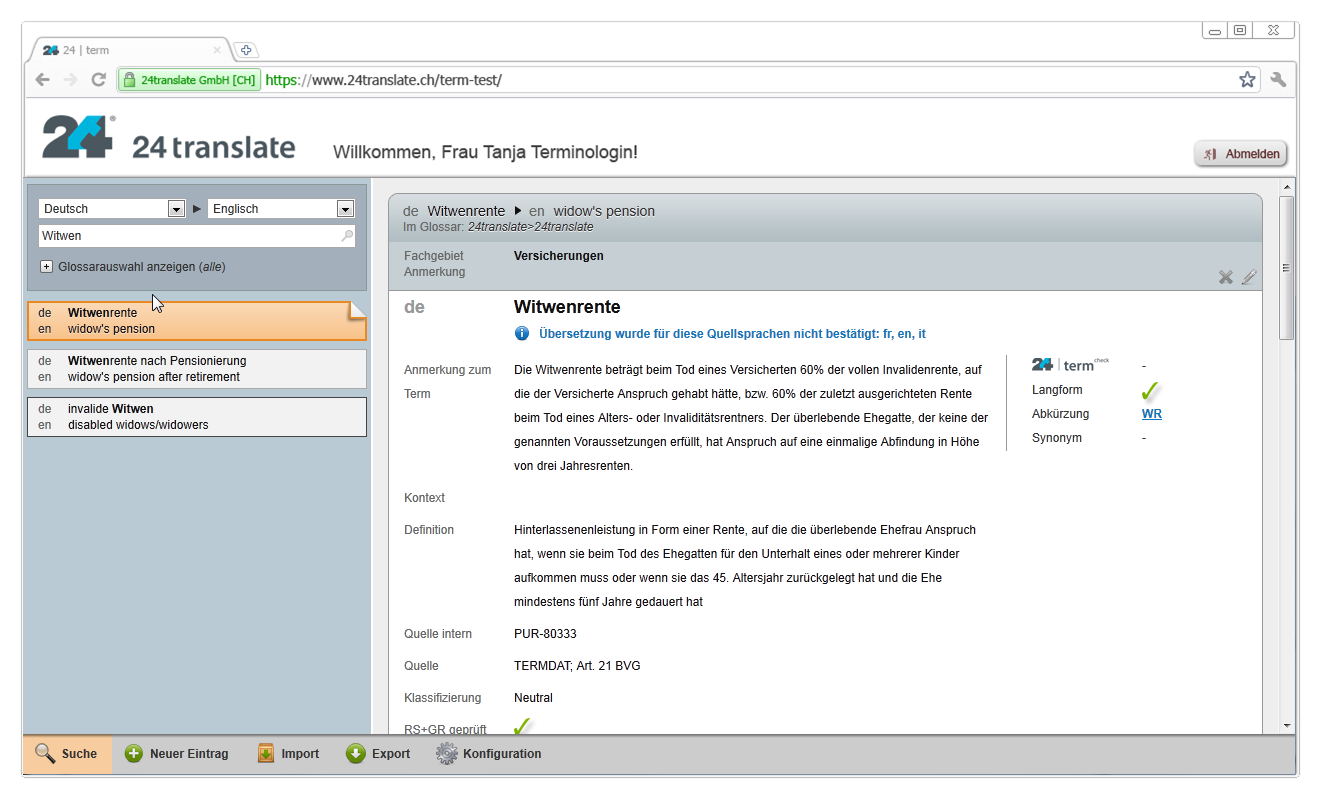 More of our own translation tools
If you have further questions,
call us at +41 71 226 46 56 or use our free return call service*:
...or send us your message*:
* We use your data only for contacting you. The data is encrypted and transmitted to our servers.