German-Polish translations & many other language combinations
Poland – an important German trade partner
2016, trade turnover between Germany and Poland – the only EU country to achieve economic growth during the 2008 financial crisis – reached a new record. While Germany is Poland's most important export partner, trade with Poland constitutes a quarter of Germany's trade to the East, a larger share than the trade with Austria. Polish is not only an official language of Poland and the EU, but also recognised as a minority language in five other countries. Although many people in Poland still speak German as a foreign language, good translations have become indispensable. We have a large number of mother-tongue specialist translators available who will provide those good translations.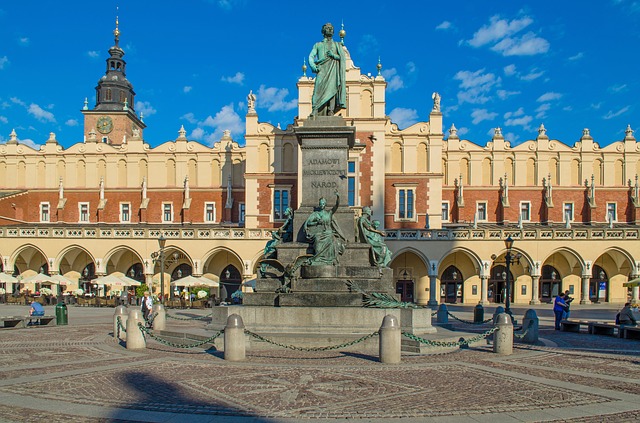 The West Slavic family of languages
Within the family of Slavic languages, Polish alongside Czech and Slovak belongs to the West Slavic languages. They are characterised by having seven cases and being strongly inflexional, meaning that, in a similar way to German, nouns, adjectives and pronouns are declined according to case, singular/plural and gender. Learning and using Polish requires special dedication and attention to detail.
Professional Polish translation services
Polish translations by 24translate are of the highest quality, thanks to qualified specialist translators and innovative technology. Alongside German-Polish and Polish-German, we also support other translation combinations involving Polish as the source or target language:
Polish - English
English - Polish
Polish - Italian
Italian - Polish
Polish - Spanish
Spanish - Polish
Polish - French
French - Polish
Translation offer
Have you seen all you need and would like to use our Polish translation services directly online? Nothing could be easier: request your individual translation quote with just a few clicks.
Request translation quote
OTHER SERVICES & ADDITIONAL INFORMATION
Find out more here about other subjects and services in translation.
If you have further questions,
call us at +41 71 226 46 56 or use our free return call service*:
...or send us your message*:
* We use your data only for contacting you. The data is encrypted and transmitted to our servers.